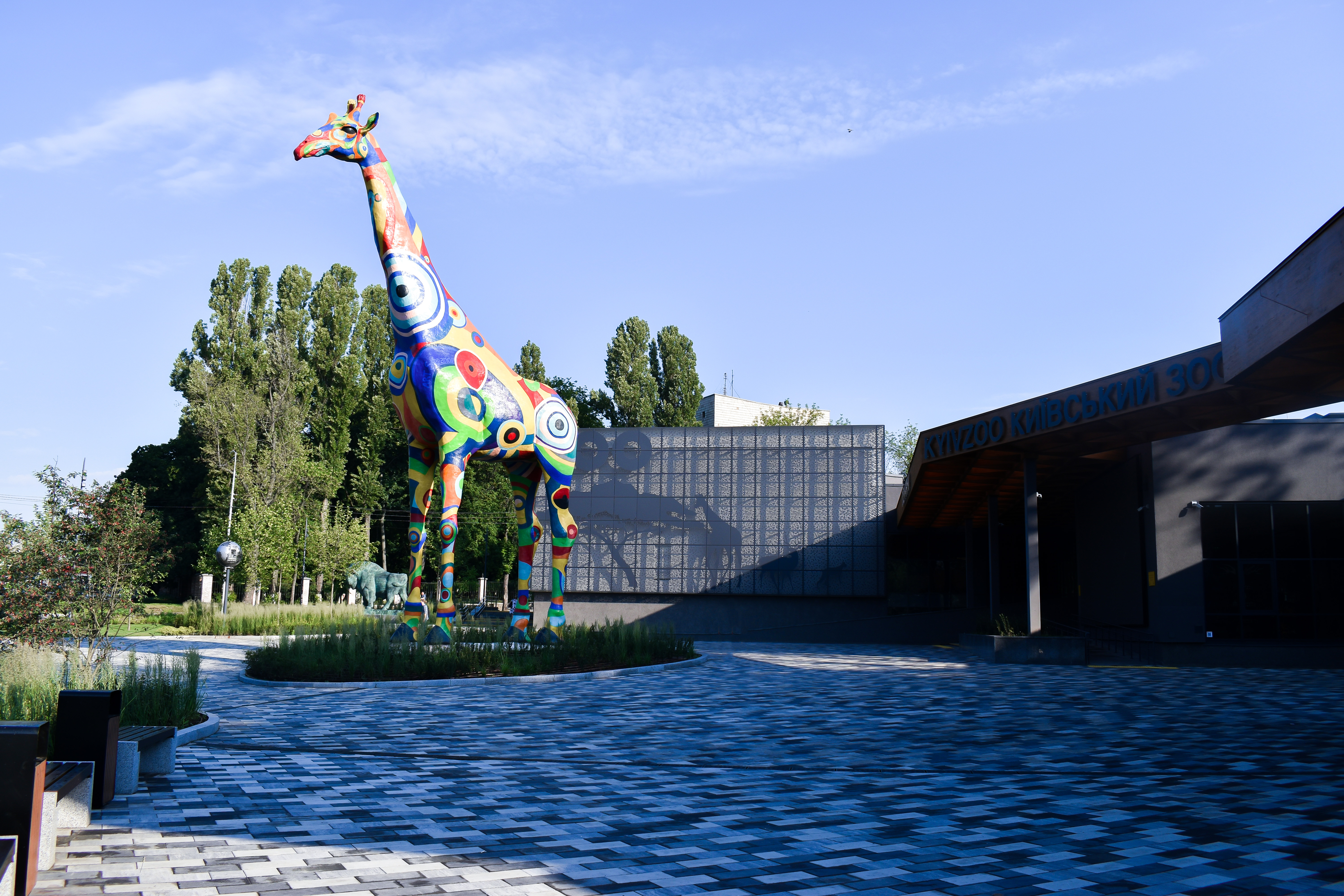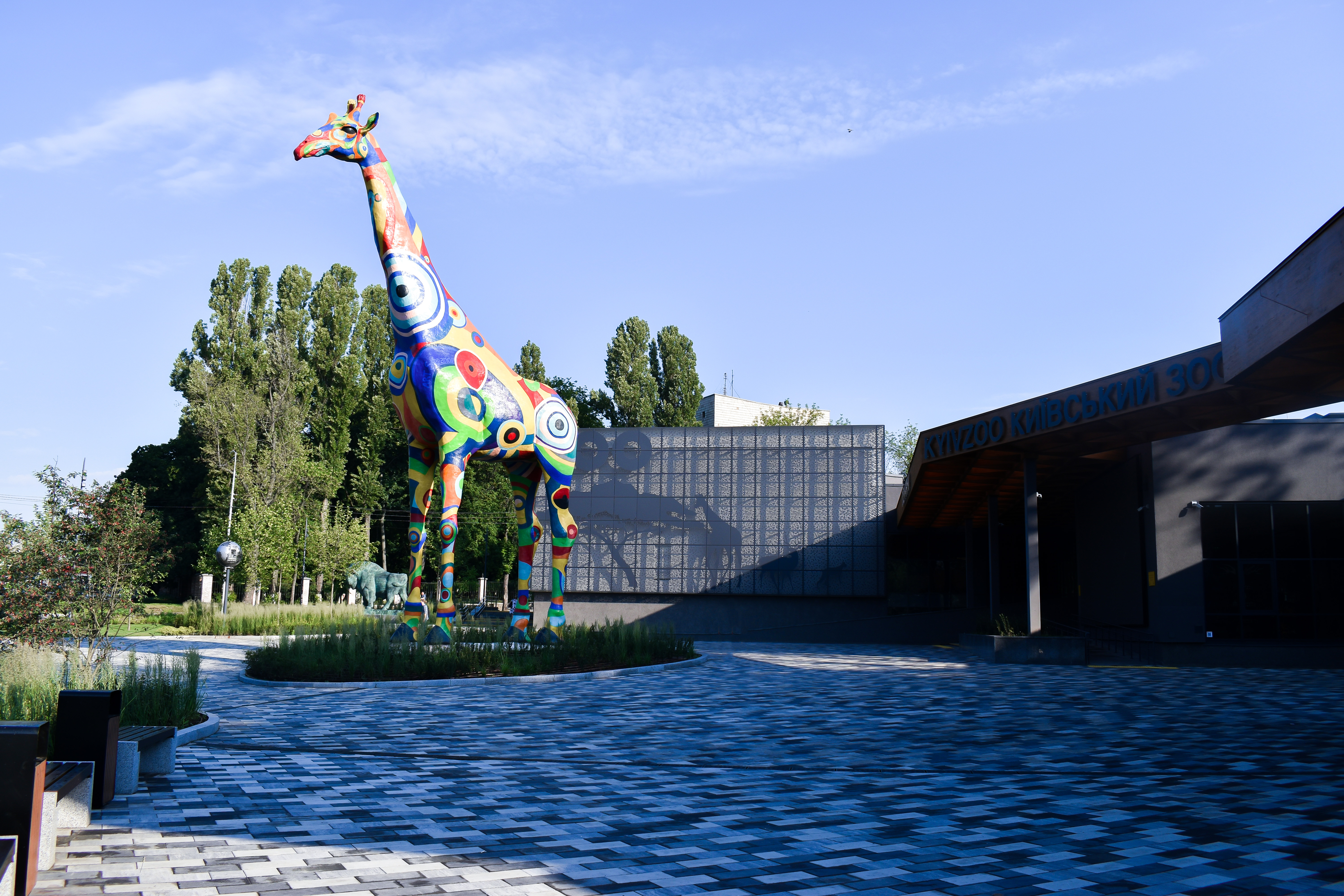 Reconstruction of the zoo in Kiev
In Kyiv, after three years of reconstruction, a city zoo has opened.
IMPLEMENTATION DESCRIPTION
In Kyiv, after three years of reconstruction, a city zoo has opened.
The territory of the zoo has undergone significant changes. A new entrance area was built with a large area, which is inhabited by a 15-meter colorful giraffe. Nearby, at the entrance, is an aquarium. A large number of aviaries for animals and birds were renovated, and a medical center appeared on the territory of the zoo.
The main highlight of this project was a three-storey parking complex "Zoo" with 435 parking spaces, equipped with charging stations for electric vehicles. The territory around the parking lot was improved, benches for visitors were set up, trees and bushes were planted, and a lawn was sown.
The construction of the sewer under the "Zoo" was carried out by the trenchless method. The ABETON company made for this object wall rings with the strengthened reinforcement, in diameter – 3 meters. The rings were mounted on the ABETON lowering ring, which was lowered to the ground by 13 meters with the help of knives and under its own weight. This technology is innovative and has not been used in Ukraine before. The whole structure ended with a floor slab.
Thus, the 17-meter well was installed in a short time, using innovative technologies. ABETON company once again proves its leadership in innovation. The quality of concrete and reinforced product reinforcement allows you to reach great depths, and reliably perform their functions in such conditions for many years. Because ABETON IS A STRONG PARTNER IN CONSTRUCTION!
SEE INFORMATION
CONTACT US
info@abeton.ua
IMPLEMENTATION INFORMATION
Time for completion:
2020
Place of implementation:
Kyiv, Zoo
General contractor:
OLYMPIA-I
Range of services:
production, transport